Welcome back to…

On page two, we meet our protagonist, Posy Abbot!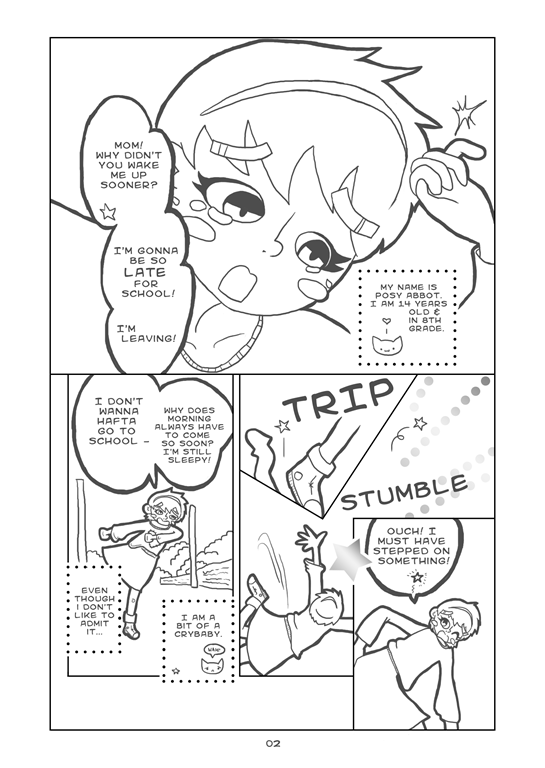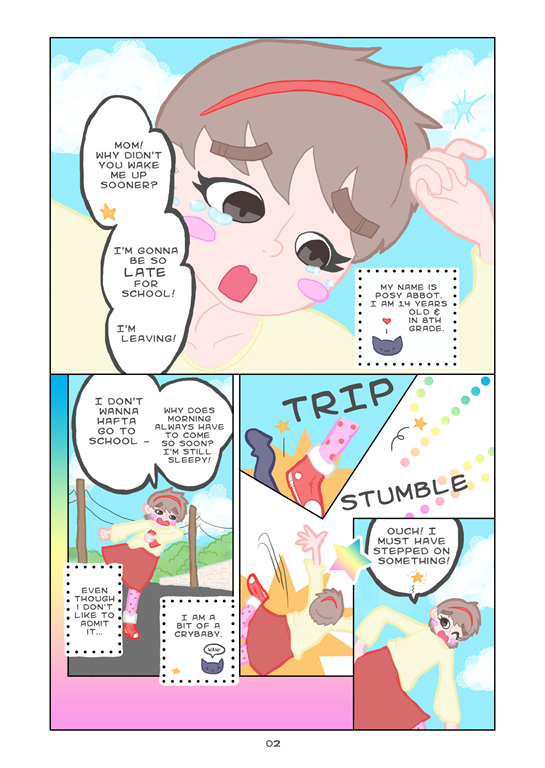 Here's hoping this is at least a little familiar after reading page 1? =D
I'm still playing with the colouring, so I'll keep posting in black and white and flat colour until I figure that out (although I'm open to suggestions)!
So, until next time… in the name of love and beauty, I'll blow you away!